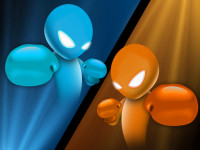 Drunken Boxing allows players to beat their opponents in a physics-based fighting game. Continued drunken fighting with the new game. Drunken Boxing has Drunken Boxers who enter the ring to threaten strikers. While quick games are possible, be aware of your Energy Bar. It will take some time to heal if your steam runs out. This will cause you to feel anxious. You should estimate your energy level and choose your fighting style.
There are two ways to play the intoxicated boxing games: 1P and 2P. You may play on both your computer and your mobile device.
How to play
PLAYER 1: "ARROW KEYS"
PLAYER 2: "W,A,S,D"