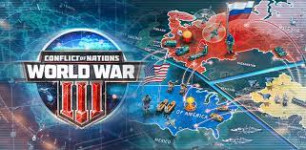 Conflict Of Nations is an online strategy game. It takes place at the dawn of the new millennium. Some real-time battles will require you to make extensive use contemporary tools. If you want to be able to fight the enemy, it is important to start building your army early. Try to invest in infrastructure development and investment to increase your chances for winning. The ability to create clans allows players to better defend their own interests. First, choose the best tactic. Then start the battle.
How to play
USE THE MOUSE while you inspect the map, monitor units, and more.

LEFT CLICK to make decisions, choose units, and more.